The O'Donoghues of the Glens
Killaha Castle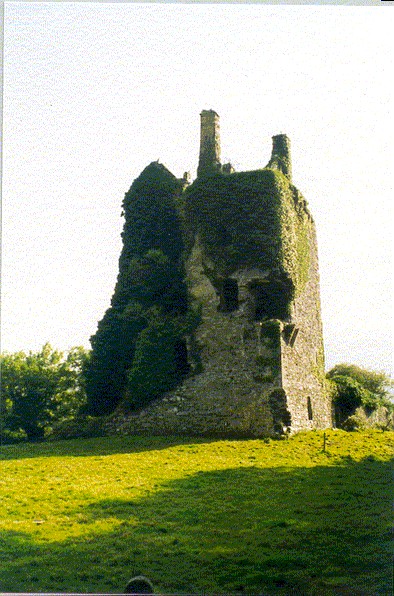 Killaha Castle was built in the 15th century by the O'Donoghue of the Glens, overlooking the Flesk valley and the river below.  It was a five-storey tower-house that commanded the approaches to the Glen.  There was a cellar, part of which acted as a dungeon, with another area containing the family burial vault.  It was home to Geoffrey the Poet (c.1615-78) until Cromwell's army brought cannon to the Glen and blasted the structure, forcing The Glens to abandon his fortress and escape into the Robber's Glen.
The ivy covered castle was never restored and is still in the derelict state of partial collapse from the cannon bombardment.  The ivy is thought to be partially responsible for the fact that the castle still stands, and the decision was made to leave all the ivy in place rather than jeopardise the integrity of the walls.  It now looms over the new N22 between Killarney and Cork, which is festooned with roadside stone sculptures by Tighe O'Donoghue/Ross and his son, Eoghan.
Muckross Abbey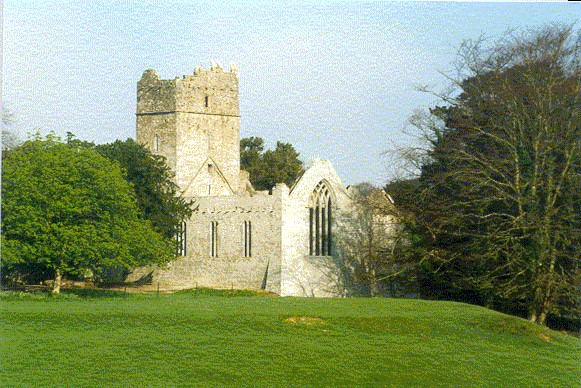 The original religious house was known as the Monastery of Irrelagh or Eastern Way.  It was built on the site of a church destroyed by fire in the twelfth century.  Muckross was built in 1448 by Donal MacCarthy Mór and is one of the most complete fifteenth century abbey remains in Ireland.  Geoffrey O'Donoghue of the Glens, the Poet, is buried here as are two more of the four famous Kerry poets of the seventeenth century, Ferriter and O'Sullivan.  There is a plaque in the nave with a verse commemorating them.  A number of The O'Donoghues of the Glens were buried at Muckross in the nineteenth century and when Florence of that line was buried in 1919, the coat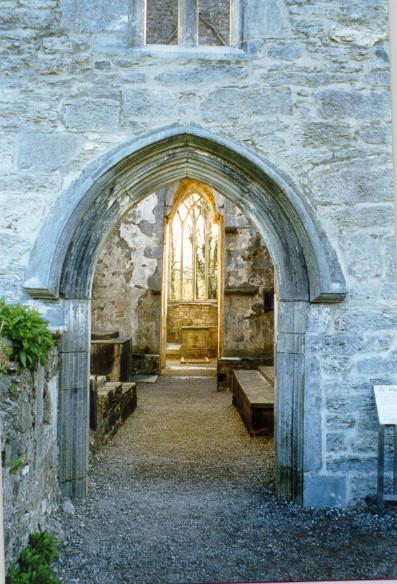 of arms was put on his tomb. The abbey is in the grounds of Muckross House.  A visit early on a bright day, when mist is still in the air, is a magical experience.
Ballynahown Court
The residence of the 19th and 20th century Glens chiefs.
Daniel O'Donoghue of the Glens, an important political figure in the second half of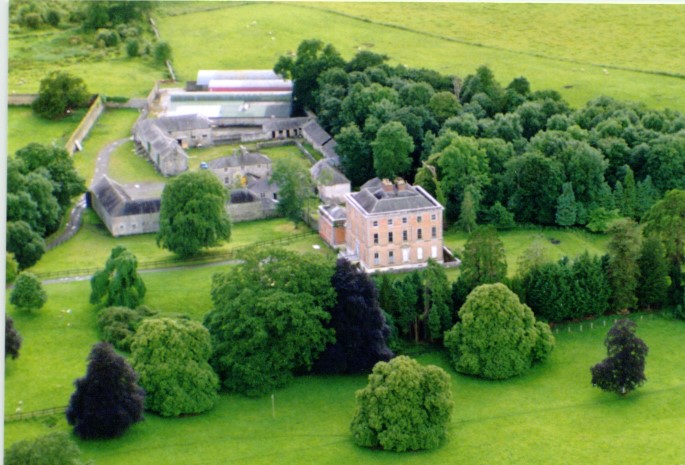 the 19th century, married the only daughter, Marie Sophie, of Sir John Ennis, who inherited the family estate of around 9000 acres in Offaly.  Due to the Land Acts the acreage had reduced to 500 by the end of the 19th century.  The Glens family remained there till the current chief, Geoffrey Paul Vincent, sold it and moved to nearby Tullamore.