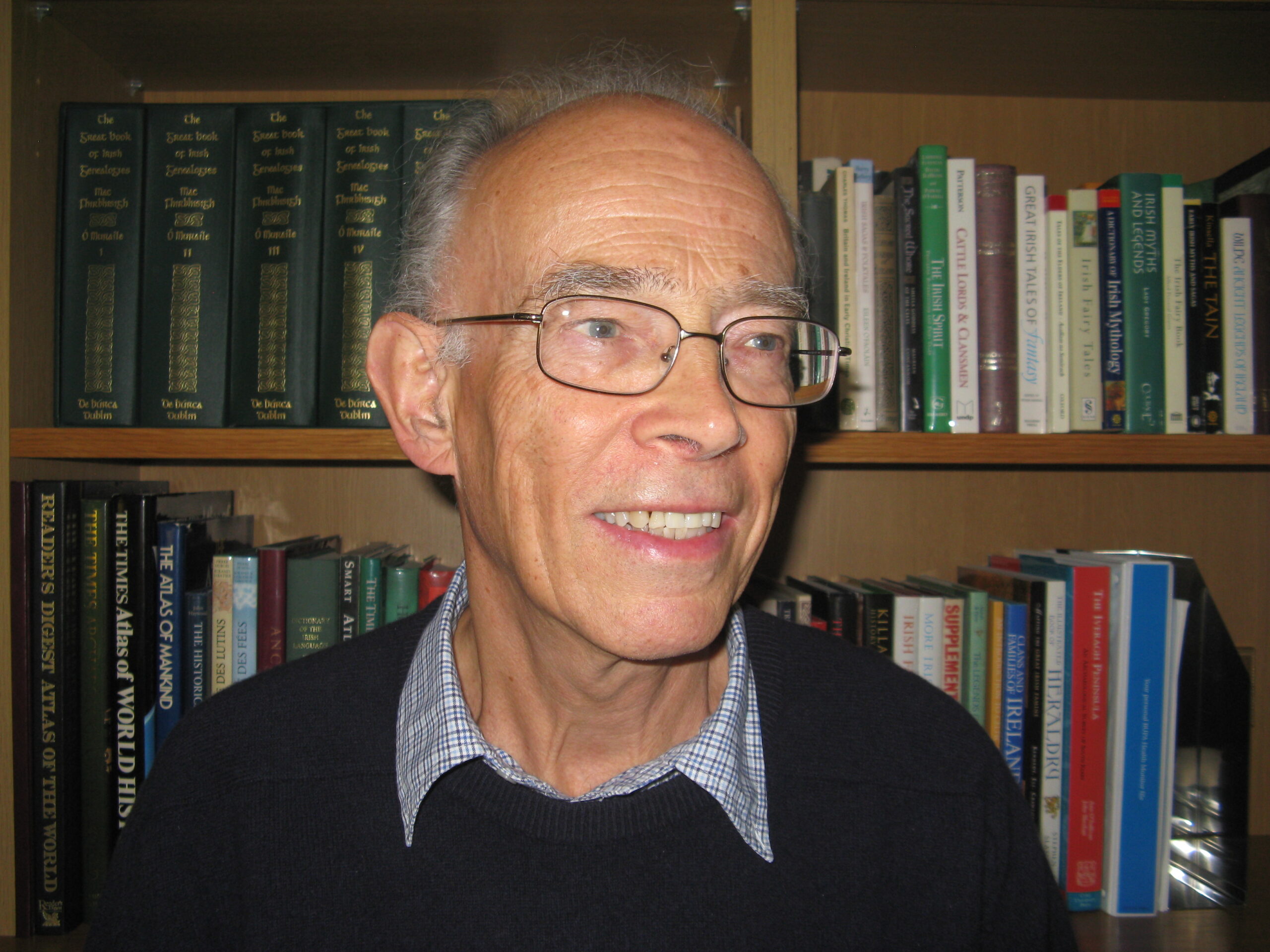 Rod was born in England and is an accountant by profession. He worked over the years as a Finance Director with Kimberly-Clark, Rank Xerox, Pritchard Services Group and Inchcape. He is married to Kay and they have three children, Mark, Kerry and Richard and eight grandchildren. Retired from his business life for over twenty years, he is a full-time historian, genealogist and writer. He is also a lower handicap golfer, keen walker, naturalist and bad guitarist.
Rod says "My father never visited Ireland, but he used to say that we were descended from ancient kings. This thought captured my imagination. Irish history has been a continuing interest and, when my father died I set out to see what part our name had played over the centuries.  O'Donoghue – People and Places and The O'Donoghue Society are the result".  The book was published and the society founded in 1999.   He has a deep interest in Irish folklore and published  Heroic Landscapes: Irish myth and Legend and founded The Irish Folklore Centre in 2011.  He has a good grasp of the Irish language in written form and pronunciation, but is not very good at speaking it.  He has two more books in progress.
Please fill in our contact form found here or send your comments and queries direct to rod@odonoghue.co.uk by email.