The Sculpture Road to Killarney
In 1994 Tighe O'Donoghue/Ross was commissioned by the Kerry County Council to place a series of stone sculptures along the route of the new N22 road between Killarney and the Cork county bounds.
The principal sculpture is a majestic rearing horse, Capall Mór, placed precipitously above the new road, which can be seen for hundreds of yards before reaching the point beneath it.  It wears a war helmet with a unicorn horn attached and displays broken chains around its front legs, symbolizing freedom, the constant goal of the Glenfleskers.
The sculpture was called a landmark as soon as it was installed, and it has been said that families will drive along the route just to allow their children to see the magical horse once again.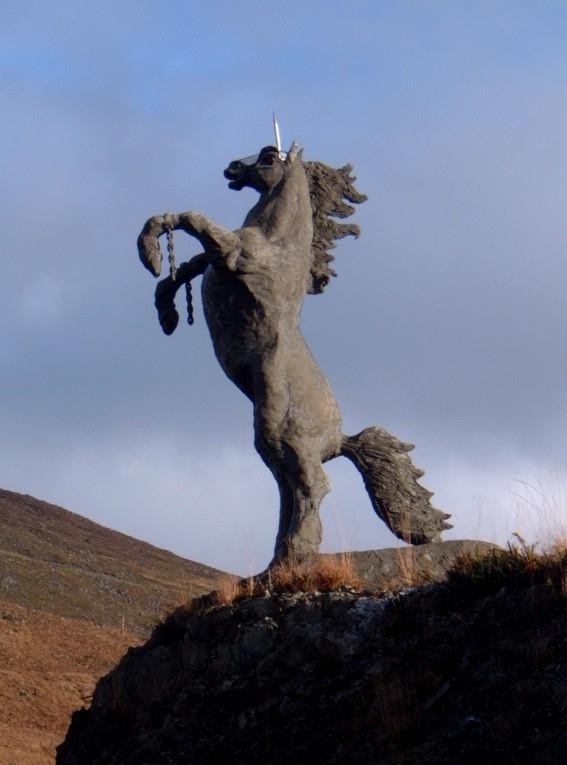 There are two large standing stones placed near Killaha Castle, carved to represent Celtic Warriors guarding the Glen.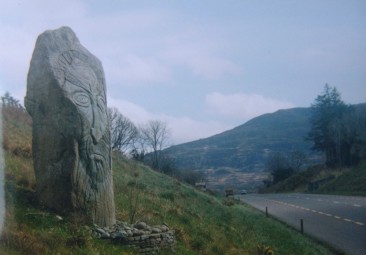 There is also a cluster of stones placed on a ledge above the road just past Capall Mór, called the Golden Bough.