Uí Dhonnchadha of Breifne

The Hill of Croghan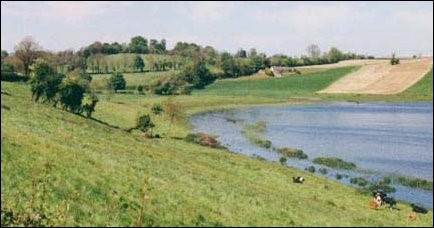 The Uí Dhonnchadha (Clan Donohoe) of Breifne were chiefs of the Teallach Dhúnchadha, traditionally a branch of the Uí Bhriúin Bréifne, itself said to be a branch of the royal Uí Bhriúin Aí, rulers of Connacht. The Teallach Dhúnchadha was a tuath (a petty kingdom or lordship) occupying the territory later known as the barony of Tullyhunco, which included the parishes of Killeshandra and Kildallan. The barony contains a hill called Corann Cruachan (Croghan), the site of the inauguration of the O'Rourkes.
The name Killeshandra comes from the Irish 'Cill na Sean Rátha', meaning the 'Church of the Old Fort'. This church was sited on an old semi-circular 'rath' or fort overlooking the lake that is now-a-days known as the Town Lake. Records in the Papal Annates concerning the appointments of clergy to the church date from 1411 and in 1436 were are told that the patron saint of the church was St. Brigid.
During the later middle ages the dominant family or clan in the area was the McKiernan family. The land of Tullyhunco, which was the McKiernan territory, was included in the rectory of the same name and its church was at Killeshandra. The chieftains of the McKiernans had their dwelling place at Croghan and the family had managed to maintain a certain degree of autonomy thanks to their geographical position between the two hostile septs of the O'Reilly and the O'Rourke.